Bonus city - Poltava!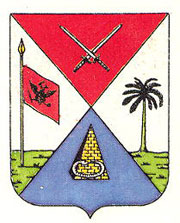 Enjoy two cities for the price of one! Now enjoy Poltava - one of the most beautiful Ukrainian cities at no extra charge!

The city of Poltava is the capital of Poltava region with a population of 323,600 people. The city is situated on the Vorskla River, a tributary of the Dnieper. It is not very big city, not very industrial, some universities, but very green.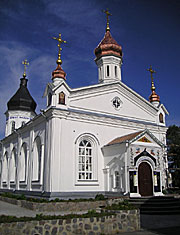 Poltava is one of the oldest Ukrainian cities with rich history; it was the site of a Slavic settlement in the 8th and 9th century. In 1430 it became part of Lithuania. In the 17th century, under Bohdan Chmielnicki, it was the chief town of a Ukrainian Cossack regiment. Nearby took place the famous Poltava Battle (in 1709, peak of the Northern War 1700-1712 between Charles XII and Peter I). Poltava was the home of Ukrainian writer Nikolai Gogol.

The city has 7 State Museums, parks, theaters, many restaurants and cafees.

You have a wonderful opportunity to enjoy a splendid city at no extra charge and meet really beautiful women who live there.
Tours:

Russian Women Tours, Moscow
Russian Women Tours, St.Petersburg
Russian Women Tours, Volgograd
Russian Women Tours, Nizhny Novgorod
Russian Women Tours, Kazan
Russian Women Tours, Veliky Novgorod
Russian Women Tours, Rostov-na-Donu
Russian Women Tours, Ufa
Ukrainian Tours, Kiev
Ukrainian Tours, Donetsk
Ukrainian Tours, Dnepropetrovsk
Ukrainian Tours, Kharkov
Ukrainian Tours, Odessa
Ukrainian Tours, Krivoy Rog
Ukrainian Tours, Crimea
Ukrainian Tours, Zaporozhye
Ukrainian Tours, Poltava
Ukrainian Tours, Mariupol
Ukrainian Tours, Vinnitsa
Ukrainian Tours, Kherson
Ukrainian Tours, Sumy
Colombian Women Tours, Cartagena
Colombian Women Tours, Barranquilla
Colombian Women Tours, MedellinNEW!
Latin Women Tours, Lima, Peru
Latin Women Tours, Machu-Picchu, PeruNEW!
Latin Women Tours, Costa Rica
Asian Women Tours, Thailand
Asian Women Tours, Philippines
Multiple City Tours Information

A Foreign Affair

7227 North 16th Street, Suite 240
Phoenix, AZ 85020
(602) 553-8178
fax (602) 468-1119

Contact Us



THIS PROGRAM IS THE SOLE PROPERTY OF A FOREIGN AFFAIR AND MAY NOT BE COPIED IN ANY WAY OR FORM WITHOUT EXPRESS PERMISSION FROM A FOREIGN AFFAIR.

© COPYRIGHT 1996-2019 - ALL RIGHTS RESERVED.