VOYAGES ROMANTIQUES À DNEPROPETROVSK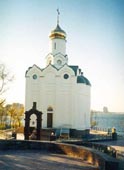 Voyage romantique a Dnepropetrovsk d'agence AFA vous propose une chance unique à faire des connaissance aux milles des plus belles femmes Ukrainiennes. Notre voyage romantique à Dnepropetrovsk vous permettra de voir tant des femmes autant possible pour trouver votre âme-soeur.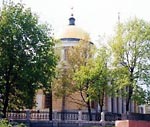 Votre voyage de douze jours à Dnepropetrovsk coùprend des nombreuses rencontres et présentation aux femmes de Dnepropetrovsk et d'autres villes . Dnepropetrovsk c'est la troixième ville d'Ukraine et le centre industriel, où il y a plus que 1.2 millions d'habitants.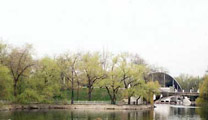 Il y a beaucoup de places à visiter à Dnepropetrovsk, et les femmes seront vos guides. Vous verrez des musées, des expositions, l'opéra et le ballet.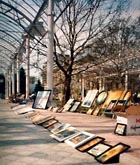 N'oublier pas que votre voyage à Dnepropetrovsk est destiné pour vous permettre faire la connaissance avec les femmes nombreuses. Notre agence est à votre disposition 24 heurs. Pour votre convenance, notre bureau est situé dans l'hôtel ou vous hébergerez.

Il y a beaucoup de places intéressantes à Dnepropetrovsk mais rien peut comparer avec les femmes qu' y habitent. Cettes femmes n'ont pas encore trouvé quelqu'un d'extraordinaire, et ont decidé de faire part de notre service. Tout est fait pour aider ces femmes pour qu'elles trouvent les hommes de leur vie.
Tours:

Russian Women Tours, Moscow
Russian Women Tours, St.Petersburg
Russian Women Tours, Volgograd
Russian Women Tours, Nizhny Novgorod
Russian Women Tours, Kazan
Russian Women Tours, Veliky Novgorod
Russian Women Tours, Rostov-na-Donu
Russian Women Tours, Ufa
Ukrainian Tours, Kiev
Ukrainian Tours, Donetsk
Ukrainian Tours, Dnepropetrovsk
Ukrainian Tours, Kharkov
Ukrainian Tours, Odessa
Ukrainian Tours, Krivoy Rog
Ukrainian Tours, Crimea
Ukrainian Tours, Zaporozhye
Ukrainian Tours, Poltava
Ukrainian Tours, Mariupol
Ukrainian Tours, Vinnitsa
Ukrainian Tours, Kherson
Ukrainian Tours, Sumy
Colombian Women Tours, Cartagena
Colombian Women Tours, Barranquilla
Colombian Women Tours, MedellinNEW!
Latin Women Tours, Lima, Peru
Latin Women Tours, Machu-Picchu, PeruNEW!
Latin Women Tours, Costa Rica
Asian Women Tours, Thailand
Asian Women Tours, Philippines
Multiple City Tours Information

Retrouver pourquoi les clients croient plus à une agence A Foreign Affair qu'aux autres agences!
Toutes vos questions seront repondues par notre représentant 7 jours par semaine, de 9 h du matin à 9 h du soir MST si vous appeller notre Tour Info (062) 468-9020
A Foreign Affair

7227 North 16th Street, Suite 240
Phoenix, AZ 85020
(602) 553-8178
fax (602) 468-1119

Contact Us



THIS PROGRAM IS THE SOLE PROPERTY OF A FOREIGN AFFAIR AND MAY NOT BE COPIED IN ANY WAY OR FORM WITHOUT EXPRESS PERMISSION FROM A FOREIGN AFFAIR.

© COPYRIGHT 1996-2019 - ALL RIGHTS RESERVED.