NOTRE BUREAU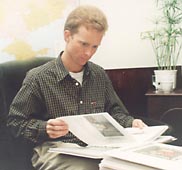 Concernant nos engagements de vous offrir la meilleure service de clients possible, notre bureau est situé dans votre hôtel et disponible pendant tout votre séjour. Notre personnel parle les langues étrangères et fera tout son possible de vous assister. Le personnel vous aidera d'envoyer un télégramme, contacter les belles femmes etc.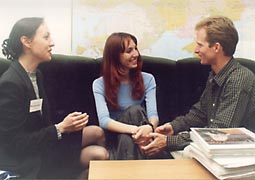 Vous trouverez aussi des catalogues contenant les profils de femmes de notre service dans chaque ville. Vous pouvez consulter ces catalogue quand vous voulez, nous vous assistons à contacter toutes les femmes, que vous désirez. Nous pouvons aussi les inviter à notre rencontre ou bien présentation vis-a-vis. Vous trouverez plusieurs profils dans ces catalogues que ne sont pas disponibles sur l'Internet. Mais toutes ces femmes sont très intéressées à rencontrer quelqu'un d'extraordinaire pour partager leurs vies.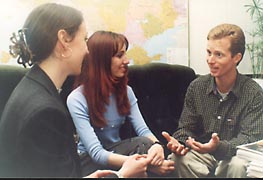 Depend de la ville, vous pouvez aussi trouver accès gratuit à l'Internet.

Notre bureau est à votre disposition de 9.00 à 21.00, habituellement le personnel de l'hôtel travaille 24 heures.

Notre bureau vous offre le service de client le meilleure dans notre domaine.
A Foreign Affair

7227 North 16th Street, Suite 240
Phoenix, AZ 85020
(602) 553-8178
fax (602) 468-1119

Contact Us



THIS PROGRAM IS THE SOLE PROPERTY OF A FOREIGN AFFAIR AND MAY NOT BE COPIED IN ANY WAY OR FORM WITHOUT EXPRESS PERMISSION FROM A FOREIGN AFFAIR.

© COPYRIGHT 1996-2019 - ALL RIGHTS RESERVED.