DONETSK TOUR
Bonus city - Mariupol!
This is a fantastic opportunity to join our first-ever Romance Tour to Donetsk!
Click here for the reservation form with a complete list of tour dates and prices

Click here to view recent tour photos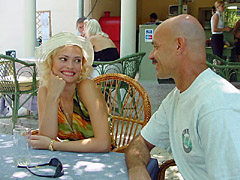 AFA now gives you the opportunity to meet literally hundreds of women during your exciting Romance Tour to Donetsk. Your tour will be entirely focused around the beautiful women who inhabit the Ukraine's most densely populated region. Makiyivka, Mariupol, Lugansk, and one of the Russian cities - Rostov on Don are all in the close proximity to Donetsk. In fact 5.1 million people live in Donetsk region.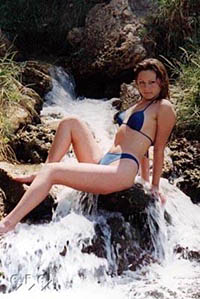 We will implement several different vehicles designed specifically for you to meet the women on our vast database, including three large Social gatherings, and our constant One-on-One Introductions via our Donetsk office. Our friendly and competent staff is at your call 24 hours a day to accommodate all your needs. For your convenience, our hospitality room is located in the same hotel where you will be staying.


There were no Romance tours to the city of Donetsk till the year of 2004. So women from Donetsk region have had little chance to meet Western men and are eager for the occasion to do so.
Now enjoy the bonus city of Mariupol at no extra charge! Mariupol is a city that is only about 1 hour away from Donetsk and it is also home to some of the most beautiful women in the world. If you have browsed the profiles of ladies from Mariupol, you know that the trip to bonus city Mariupol is an opportunity you should not miss. We are absolutely delighted to take you to this wonderful city for the first time.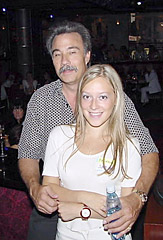 There are numerous interesting sights to see and explore including museums, art exhibits and opera and ballet performances. During The Tour you could visit one of the Donetsk theatres, Regional Philharmonic Society, The City Planetarium, The Regional Museum of Fine Arts, The City Circus, one of more than 50 clubs and, of course, meet beautiful, educated and family-oriented women of Donetsk, as well as those from the surrounding cities.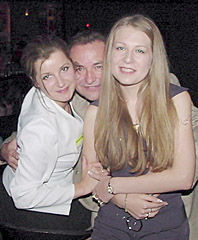 Donetsk has much to offer, but nothing compares to the beauty and sincerity of the women who live here. These women, for whatever reason, have not yet found what they are searching for and have joined our service in hopes of finding that one special person. Everything we do is designed to assist these women in finding that one special man with whom they can share their lives.
| | |
| --- | --- |
| | |
| Artyom Street - The central Donetsk street | One of the city business centers |
| | |
| The City Art Gallery | View at Donetsk from Kalmius river |
Tours:

Russian Women Tours, Moscow
Russian Women Tours, St.Petersburg
Russian Women Tours, Volgograd
Russian Women Tours, Nizhny Novgorod
Russian Women Tours, Kazan
Russian Women Tours, Veliky Novgorod
Russian Women Tours, Rostov-na-Donu
Russian Women Tours, Ufa
Ukrainian Tours, Kiev
Ukrainian Tours, Donetsk
Ukrainian Tours, Dnepropetrovsk
Ukrainian Tours, Kharkov
Ukrainian Tours, Odessa
Ukrainian Tours, Krivoy Rog
Ukrainian Tours, Crimea
Ukrainian Tours, Zaporozhye
Ukrainian Tours, Poltava
Ukrainian Tours, Mariupol
Ukrainian Tours, Vinnitsa
Ukrainian Tours, Kherson
Ukrainian Tours, Sumy
Colombian Women Tours, Cartagena
Colombian Women Tours, Barranquilla
Colombian Women Tours, MedellinNEW!
Latin Women Tours, Lima, Peru
Latin Women Tours, Machu-Picchu, PeruNEW!
Latin Women Tours, Costa Rica
Asian Women Tours, Thailand
Asian Women Tours, Philippines
Multiple City Tours Information

Discover why more Romance Tour clients place their trust in A Foreign Affair each and every year than any other tour agency!
Now have all your Romance Tour questions answered by one of our Tour Representatives 7 days a week, from 9AM to 9PM MST, by calling our Tour Info line at (602) 332-7805
Announcing A Live Telephone Forum
to Answer YOUR questions about Foreign Brides!
Be a part of A Foreign Affair's only live telephone discussion group as our panel answers your questions concerning Foreign brides, immigration issues, cultural differences and Foreign marriage services/Singles Tours. Our panel often includes Ms. Jones, Immigration Attorney and Vice Chairperson of the Immigration section of the State Bar of Arizona, John Adams, President of A Foreign Affair, Bud Patterson, leading expert and author of Foreign Bride 101, past Romance Tour clients and real Foreign ladies who have married foreign men. You will be joined by up to 100 callers from around the world for an hour or more of informative, current, and important information for anyone considering meeting and marrying a foreign bride. It's free, informative, and fun, so mark it on your calendar and be sure to call in and join the conversation!

Please join us every Monday evening for our most popular General Q&A conference, Wednesday for the Asian Conference, all Conferences are from 9:30PM to 10:30PM Eastern Time. Thursday for the live webcast, (special time 8:30 PM Eastern Time) Participation is easy and FREE (normal long distance charges will apply). Simply call 1-404-920-6610 and when prompted enter conference code 935905# Once you have joined the conference simply press *1 to join the conversation!
A Foreign Affair

7227 North 16th Street, Suite 240
Phoenix, AZ 85020
(602) 553-8178
fax (602) 468-1119

Contact Us



THIS PROGRAM IS THE SOLE PROPERTY OF A FOREIGN AFFAIR AND MAY NOT BE COPIED IN ANY WAY OR FORM WITHOUT EXPRESS PERMISSION FROM A FOREIGN AFFAIR.

© COPYRIGHT 1996-2019 - ALL RIGHTS RESERVED.